Let's talk about Ryman stationery. Ryman stationery, a company that was founded in 1893 ; Ryman provides similar services to ours such as 'Print, Copy, Scan and Send Services, but these services are no match to ours. How so, might you think?
PRINTING IN COLOUR WILL COST YOU MORE THAN YOU SHOULD SPEND.
Ryman stationery provides printing services, just like we do. Except, they charge much higher to print in colour.
Did you know the theory of colour psychology is considered essential as different colours are known to trigger different feelings and have different psychological effects in shoppers? In a report "Impact of Color on Marketing," (Singh, S.) carried out by Satyendra Singh, research concluded "shoppers make an initial judgment about a product or website within 90 seconds and that 62%-90% of this is based just on colour."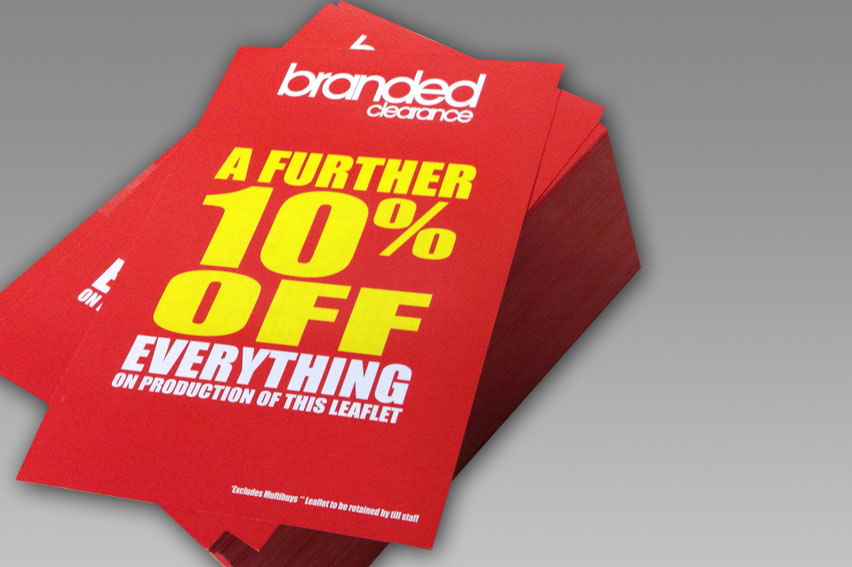 Red: Provokes urgency, excitement, hunger, fun and love. 
Blue: Provokes productivity, trust, peace and stability.
Green: Provokes feelings of warmth, invitation, feelings of goodwill, health and environmental responsibility. 
Therefore, should you be printing out your business cards, posters and letters with them? It would only cost you a huge amount. As a small business understand how much attracting customers means, so we advise doing research on the colours you will be using to advertise, and we will print it for you at a cheaper rate.
Singh, S. (2006), "Impact of color on marketing", Management Decision, Vol. 44 No. 6, pp. 783-789)
NO DIRECT MAILING
Ryman stationery has a print, copy, scan and send services but only send them to you and not who you would need to send it to?.
This will not only cost you more of your time, but it will also increase your spending.
Managed Mail service not only prints, scans and copies, but it gives you an option to Mass Send Mail. Upon selecting a document that you wanted printed to be mailed to a company, employee or customer.
ALL you have to do is make sure an address is on that document and our software system will extract the addresses and send PRINTED mail for you. You no longer have to pick up a printed item from Rymands to take to the post office to send off. No more paying extra for stamps. 
Even if you were to collect one printed document to send to one consumer, this would cost you more through Rymand as they charge £2.50 extra for a one off print. With us, you can mass mail and print one document with pay as you go. 
Did you know Managed Mail Services has a very clever and unique software that Pre-Populates your address, your contacts addresses and a companies current address? Every customer is important to us. 
Therefore we find it a duty to remember addresses and to provide you with current company addresses without you having to struggle finding it online when wanting to send mail. We like saving you the trouble and the time.
UNTRUSTWORTHY?
Many have waited and receive nothing with Rymands, with Managed Mail Service, as a small business, it prioritises and handle your business like their own. Infact, with Managed Mail Service you are given human updates about your mail throughout the day. 
There are no delays with us, YOU are priority.
LOWER CHANCES OF CONSUMERS OPENING YOUR LETTERS WITH RYMANS?
Managed Mail Services provide options in which they add objects to your letters to increase chances of your mail getting opened when sent to consumers or partners.
Most small businesses hesitate when sending mail out to promote their own businesses due to the fact that it will considered junk mail and discarded. This not only wastes your money, but also your time. Luckily, if you for example are a car business, Managed Mail Services will add a toy car to your mail. This will not only make your consumer curious, but it will make them chuckle once the mail is opened.
We customise your mail. Whether it is adding something on the letters, inside the envelopes or on your letters. You could do this yourself after collecting/receiving your letter from Rymands, but this will only cost you more time and money, whereas we do it at a cheap price.
RYMAN'S 2-4 DAYS CLICK & COLLECT
The name probably gave it away. Ryman's click and collect for printing is 2-4 days which may be an issue for those who to collect as soon as they print. Not to worry, Managed Mail Services understands how busy life as a business or even a general person can be.
Our print and collect is instant. For example, if you are in a coffee shop and print something, you can straight away head to collect it ; you do not have to wait for a text message to confirm that you will have to wait X amount of time to collect your order.
YOU CANNOT SCHEDULE
Ryman does not schedule mail for you. If you do receive or collect anything it is at their timing. Managed Mail Services does everything at your given time ; it gives you the opportunity to schedule any orders or mail that you are sending out. For example, if every month on the 17th you need to receive a few headed letters, you can do this with Managed Mail Service. In addition, Managed Mail Service enables you to schedule sending mail to recipients. Eliminate repetition and remembering stuff.
NO EXTRA'S?
Ryman's give you what you want, but without the extra. Managed Mail Services helps you advertise as well as printing. Managed Mail Service refer to this as "PiggyBacking. For 50% less you are able to advertise your company by including your promotional letter in mail that is sent out.
When a user sends out mail, they are asked whether 2 promotional inserts can be included in the same envelope. If yes is selected, they are offered a generous discount and your advertising is completed. You can choose to target an individual, an organisation, a companies in the industry that you are interested in or you can keep it generic.
In the future our software will have a segment feature, which will help you contact only businesses who have been in the business for X amount of years, businesses that have X amount of money or assets, or businesses that profit below/above X amount. You can also advertise by our co-mailing feature which helps you choose which company you prefer sending out your mail. There is no need to worry about competitors being included . This means, unlike Ryman (another printing store) Managed Mail Service is a printing store that does the printing, and more.
Latest posts by Richard Howard
(see all)